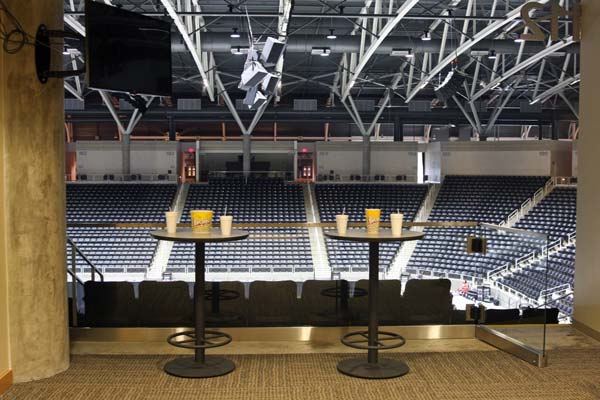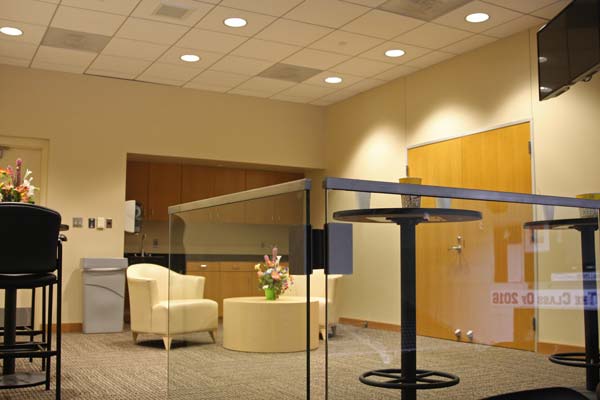 Invite family and friends to enjoy an exclusive Arena View Suite to cheer on your graduate on their special day.
ONLY 6 SUITES AVAILABLE PER CEREMONY!
Packages start at $750*.
CURTIS CULWELL CENTER GRADUATION SUITE RENTAL PACKAGE INCLUDES:
14 tickets
1 DVD of the graduation ceremony
1 VIP Parking Pass
2 GA Parking Passes
1 Suite Attendant
Catering is available for an additional fee. All catering must be provided by a CCC Approved Caterer (list available upon request)
Located on the main concourse, suites are close to restrooms and concessions stands. Suites provide living room atmosphere with access to cable T.V. It also has a built-in countertop sink and tables for your convenience. There are only 6 suites per ceremony so act quickly! Payment must be paid in full and if catering is requested the menu must be finalized 1 week before the graduation.
For more information, please contact our Sales Manager, Kevin Welch kswelch@garlandisd.net ; 972-487-4705