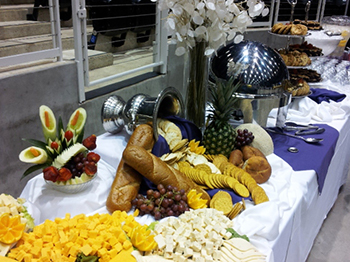 The Curtis Culwell Center is pleased to present a comprehensive list of approved caterers for your convenience in planning your event.
These companies have presented proper certifications to ensure complete adherence to the Center's rules and regulations. They represent a wide variety of choices in menu options and ethnicity as well as reasonable pricing from which to choose.
For more information about available catering options at the Curtis Culwell Center, contact Blake Shelton at 972-487-4716.