We offer six exclusive open air suites for private seating during events. Located on the main concourse, these suites: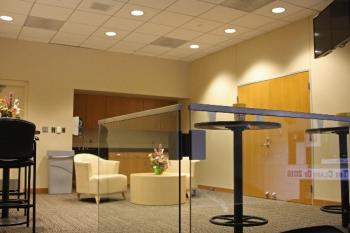 are close to restrooms and concessions stands
can seat up to 14 people
provide living room atmosphere with access to cable T.V.
have a kitchen sink and tables for your convenience
come with 1 ushers for crowd control
Catering is available through one of our approved vendors for an additional fee. A menu will be provided for your selection.
To book your suite please call 972-487-4705.